Colorado Retreat Getaways at Chipeta Resort
Repair and Renew Retreat with Dr. Nicola
October 23, 2020 – October 25, 2020
Have you ever wondered what else is possible for you?
Do you know there's more to life, but are not sure how to access it?
Are you ready to do life differently?
Do you want to experience ease, vitality and abundance?
Re-pairing isn't what you might think. Many of us struggle with the belief that we are broken or there is "something wrong with me".
This experience isn't about "fixing" you – it's about reconnecting you with your
divine body and heart so that you can see the perfection that exists within you. As is. Right now. In this moment. Once you reclaim all of your truth, all of who you REALLY are, there is a healing that happens on every level of your being.
This retreat is about re-pairing you with yourself and realizing there was never anything missing in the first place.
All you need has been here all along – you've just been waiting to be ignited!
For more information please visit DoctorNicola.com
Love Investment Per Couple
$399.00 Early Bird Until March 1st
*LIMITED SPACE SIGN UP EARLY*
Discover a new way to love during a romantic mountain  getaway.
Join us for a blissful 2 night retreat in the world famous San Juan Mountains for a romantic get-away at Chipeta Solar Springs Resort & Spa in Ridgway, Colorado.   Chipeta offers multiple soaking options, fire pits, access to local trails, massage, yoga, facials, fabulous dinning and more to make this special retreat for you and your partner as heart AND body opening as you wish.
For more information please visit https://www.nakedearthtantra.com/
The Art Of Loving Level 2 For All Couples
May 1, 2020 –  May 3, 2020
May 1-3rd, 2020 – Sign Up Coming Before January 1st
Prerequisite:  The Art Of Loving Level 1 with Earth Tantra
​LOVE INVESTMENT PER COUPLE
$399.00 Early Bird Until March 1st
*LIMITED SPACE SIGN UP EARLY*
Raise Love Within & Beyond Body during The Art of Loving Level 2
Raise your Love Connection Within & Beyond the body as we return to the Art Of Loving Series at the romantic Chipeta Solar Springs Resort & Spa in Ridgway, Colorado.   Chipeta offers multiple soaking options, fire pits, access to local trails, massage, yoga, facials, fabulous dinning and more to make this special retreat for you and your partner as heart AND body opening as you wish.
For more information please visit https://www.nakedearthtantra.com/
Colorado Mountain Art Retreat with Kellie Day and Heather Neilson

May 4, 2020 – May 9, 2020
Spend four days and five nights at the heavenly Chipeta Solar Springs Resort nestled in the heart of the San Juan Mountains in southwest Colorado. Connect with yourself and other creatives in a natural environment teaming with inspiring energy. Recharge your excitement for your own art, discover a deeper connection with your spirit, and head home with a rested soul and newly inspired paintings.
In a spectacular setting and a warm, supportive environment, we will guide you to tap into internal and external inspiration that will fuel your artistic fire. Then we'll show you how to translate all of your unique inspiration into beautiful mixed media and abstract paintings that reflect who YOU ARE, and what's important to you.
For more information please visit Kellie Day Art
Reiki Getaway-Relax & Rejuvenate with Reiki
May 15, 2020 – May 17, 2020
A weekend for Reiki practitioners to get away, recharge and be immersed in Reiki. Meet fellow practitioners, and share Reiki knowledge and energy with one another. A beautiful opportunity for personal healing. Join us
Getaway activities include:
     One-on-One and Group Reiki Sessions
     Relaxing Guided Meditation
     Gentle Reiki Chair Yoga
     Healing Reiki-Infused Water Soak Experience
     Talking Stick, Burning Bowl and Setting Intention Ceremonies
     Claiming your Power Session
     Connect with Nature Activity
     Time for Personal Relaxation and Reflection
Preliminary Reiki Getaway Program: – Program may change
Friday, May 15th
3-5 pm Arrival – Chipeta room check-in
5:30 pm Reiki Getaway Welcome Dinner
7:30-9 pm Activities
Saturday, May 16th
9-11 am Activities
11:30 am Lunch
11:30-2 pm Siesta/free time and Open Reiki Share in the Kiva
2-5:30 pm Activities
6 pm Dinner
7:30-9 pm Activities
Sunday, May 17th
9-10:30 am Reiki Getaway Farewell
11 am Departure – Chipeta room check-out, may use Spa until close.
Reiki Getaway Price:
Plan now and save $50 with the Early Bird Special Price of $290 (expires 2/29/2020).
Full price $340
Reiki Getaway price includes 1 lunch and 2 dinners, but does not include lodging.
Save 30% off accommodations at Chipeta Solar Springs Resort & Spa while rooms are available.*
Chipeta Solar Springs Resort & Spa
304 South Lena Street
Ridgway, Colorado 81432
1-800-633-5868
The Divine You Mountain Retreat
September 12, 2020 – September 15, 2020
This Retreat Is For You If
You feel overwhelmed, exhausted, and want time to NURTURE you
You want to fully ACCEPT yourself and CONNECT with your soul's desires
You are ready to HEAL an illness or past trauma on a deeper level
You want to create a lifestyle with more BALANCE & EASE
You have a relationship, money, or career struggle, and desire to SHIFT it
A Sneak Peek Into Your Retreat
We start our journey together in the morning by gathering outside at Chipeta Solar Springs Resort for a meditation & gentle yoga session to connect with ourselves, each other, and the mountains. We'll then share our retreat intentions and any fears that are arising, plus what we would like to release & receive during this retreat.
Over the course of this retreat, you'll:
Cultivate self-acceptance, self-love & self-worth
Learn tools to relax your body and mind
Explore & plant the seeds for your divine desires in all (7) life areas
Understand the message your symptom or illness is bringing you
Acknowledge, feel & release stuffed emotions
Discover & shift limiting beliefs and fears
Heal deeper layers of past trauma and abuse
Connect more deeply with your power & Something Bigger
Co-create your self-nurture blueprint to support you to move towards your desires
Each day, we'll have a (3) hour group session in the morning, and a (2.5) hour session late afternoon or in the evening that will include: meditation, gentle yoga, a lesson, reflect & write exercises, discussion/sharing, deep healing processes & tools. These sessions will take place outside (weather permitting) at Chipeta Solar Springs Resort grounds – being in nature is so important to healing & staying healthy.
You'll have a break for several hours each day to eat, process, soak in the springs, nap, integrate, and go for a hike on many of the nearby trails. 

We will meet for dinner at a delicious local restaurant the first and last nights of the retreat. All other meals are on your own. There are many restaurants and a grocery store in Ridgway to nourish your body during the retreat.
Tanya Penny, OTR, Vibrant Body & Abundant Life Coach

Connect with The Divine You
Book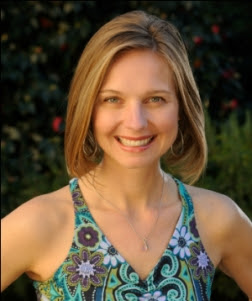 Sacred Sexuality and Conscious Loving for Couples Weekend Workshop
Being a Couple in a busy world has many Challenges. And many Joys. Come learn ways to emphasize the Joy, Connection, Sensuality, and Love!
Do you feel that there may be more to love than you are experiencing? Are you ready to deepen your relationship together to enjoy more pleasure and create more connection? We offer this workshop as an opportunity for you to journey deeper into your relationship as a loving couple. Share a weekend merging with your beloved. Learn how Tantric loving can greatly add to your relationship. Discover new paths of loving each other in conscious, healing and playful ways!
During this transformative weekend, you will learn ways to:
* Deepen the Intimacy and Connection in your Relationship
* Love your Partner with more Intention of Healing and Enlivening
* Communicate from an Open Tantric Heart Space
* Bring Play and Curiosity into your Intimate Connection
* Awaken Orgasmic Pleasure in ways you've only Dreamed about
* Create a Sensual AND Sexual Relationship that Honors your Love and Commitment
* Banish boredom from the bedroom and enjoy each other in a renewed way
* Learn Ejaculatory Choice to increase Sexual Pleasure, Health and Vitality
* Explore Sacred Spot Massage to Heal past or present day wounds, release blocks to Pleasure, and/or Feel Deeper Connection to Yourself and Each Other
Bring more Love, Passion and Joy into your life!
Couples of ALL Sexual Preferences Welcome. Workshop presented in a Conscious, Safe, Sacred, and Fully Clothed Environment. Home Play Practices will be 'assigned' to be practiced in the Privacy of your Own Home or Beautiful Lodge Room Space.
Faciliatated by Dawn Beck and Gerard Gatz (Certified Tantric Educators)
More Details for what to Wear, Bring, and how to book your 30% Discounted Lodge Room at the Chipeta Resort, if you wanting to create a Total Tantra Get Away Weekend with Each Other, will be shared after Registration for the Weekend.
Questions about Us and/or The Weekend Workshop: www.tantricsacredjourneys.com
Please be in touch to have questions answered via Email, and/or to Schedule a Phone Chat.
Blessings,
Dawn and Gerard
Register Here